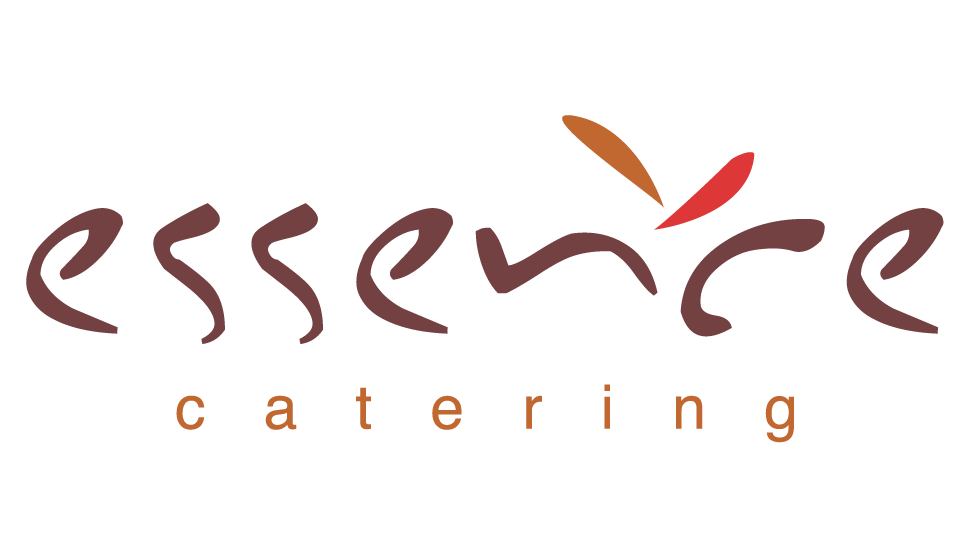 Our food
 

Essence Catering's 2018 Holiday Menus

Essence is a proud supporter of local producers, and uses organic wherever possible. Canapés selection updated seasonally.

We assemble our bites on site for maximum freshness and adding all the chef's little details to each bite. Dinner Party or Reception Menus are customized & available by consultation.

Sample Dinner Menu

Canapes

Oysters on the half shell with pickled ginger sorbet & Canadian caviar

Braised beef short rib with quinoa maki roll, dens miso, chili ginger sauce & wasabi pea brittle

Ratatouille with goat cheese mousse & phyllo

First

Roasted beet carpaccio with goat cheese croquette, micro greens & 20year old balsamic

Second

Seared diver scallop with sweet corn chowder, pickled red onion, chili oil, & cilantro jus

Third

Pan roasted beef tenderloin with leek & oyster mushroom fondue, celeriac puree, silky syrah sauce, & crispy leeks

Fourth

Individual apple tarte tatin with apple caramel, cajeta sauce, vanilla custard ice cream, smoked oreo crumble & chocolate balsamic

Cocktail bites

Chipotle grilled shrimp / avocado mousse Crab cakes / saffron aioli / pickled fennel

Seared sesame crusted albacore tuna / squid ink tapioca chip / wasabi aioli / black beer ponzo sauce

Bay scallop ceviche / mango puree / kataifi, jalapeno and cilantro

Ras el hanout spiced grilled chicken / rice cake / grilled zucchini / pomegranate pesto

Mini fried chicken and waffles / celery root slaw / chili honey / chipotle aioli Seared beef / sun dried black olive tapenade / pecorino / crostini

Classic beef tartare / house made brioche toast / fried capers / horseradish aioli

Smoked and braised beef short rib stuffed cremini cap / horseradish sauce and chives

Steak frites sushi / seared beef on green onion maki roll / hickory sticks / green peppercorn sauce

Slow roasted pork belly / pickled chayote / miso butterscotch / shishimi togorashi rice crisp

Smoked pork shoulder / cheddar and chili biscuit / sour orange BBQ glaze / chicharone crumble Foie torchon / house made brioche / kumquat and chili chutney

Grilled asparagus and pea shoot maki roll / spicy carrot jam / poblano puree / chili emulsion

Roasted beet and pear / goat cheese mousse and phyllo Grilled zucchini and eggplant / crisp polenta / sundried tomato / shaved parmesan / 20-year-old balsamic

Choose any 6 for $25/person

Small plates

Includes fork or spoon or serving vessel. Easily consumed.

Smoked and braised beef short rib / celery root puree / leek and oyster mushroom fondue / syrah sauce / $10

Seared rare sirloin / crispy ginger scallion rice cake / garlic ginger green beans / fermented black bean demi-glace / $10 Housemade truffle ricotta cavatelli / pan roasted chicken breast / truffle fonduta / chives / $10, vegetarian option $8.50

Lobster carbonara / housemade bucatini pasta / pancetta / butter poached lobster / parmesan / $10

Seared salmon with fennel cumin and coriander crust / wheatberry salad / preserved lemon dressing / cucumber, radish, fennel and feta / pomegranate pesto / $9

Panko crusted gorganzola stuffed arancini / roasted garlic tomato sauce / caramelized red onions + pickled fennel / parmesan / 20-year-old balsamic / $8

Mini sandwiches and burgers

Kobe beef burger
Housemade brioche / aged cheddar / oven-roasted tomato / spicy tomato jam / caramelized red onions / $8

Southern (in house) smoked brisket
Housemade brioche / spicy vinegar slaw / smoked tomato and ancho chili bbq sauce / $7

Meatball slider
Beef, veal and pork meat ball / roast tomato sauce / housemade brioche / fontina / basil aioli / $7

Buttermilk fried chicken breast
Housemade brioche / celery root and kohlrabi slaw / hot sauce / roasted garlic aioli / $7

Sharing

Essence taco platter
A selection of tacos on corn tortillas with assorted garnishes and hot sauces / $6.50 pp

Essence Cheese and charcuterie platter
hard-to-find artisan cheeses and meats with all the accompaniments / $150.00 (serves 25)

Essence Cheese and charcuterie table
6' live edge olive wood slab loaded with cheese and meats and all the accompaniments / $550.00 (serves 100)

Neopolitan-styled pizzas
Topped any way you like or have your guests customize their choices. Cooked and laid out on our 6' olive wood slab. Cooked in 1 minute in front of your guests. Starting at $8.00 pp

Desserts: small plates format

Apple frangiapane tart / whipped mascarpone / cajeta sauce / $7.50

Hazelnut mousse cake / chocolate shortbread / cherry glaze / hazelnut snow / bourbon cherry sauce / $8.50

Butterscotch pot de crème / salted caramel / caramel powder / toasted peanuts / $7.50

Raspberry mousse sphere / chocolate ganache / pistachio shortbread / freeze dried raspberry / raspberry balsamic / $8.50

Menus and costing for all seated formal dinners done via consultation. Rentals (where not indicated) and staff are on top of these prices.